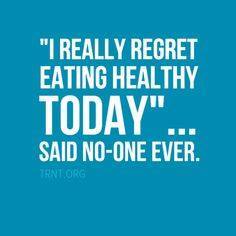 What you eat impacts how you sleep, train and perform. How you perform is not limited to your workouts, in general, your energy levels on a day to day basis. What and how much you eat depends on your goals. Are you eating for health, define health? Are you eating for weight loss? Are you eating for training and performance?
I have worked with athletes and fitness enthusiasts and consulted with Registered Dietitians and certified nutritionists. I have tried the popular plans on the market. I discovered the plant based nutrition lifestyle 5 years ago works best for me. Though my research and education with the popular meal plans (Vegan, Paleo, Whole Foods, The Zone, FOD, low carb, high carb, no carb, no fat, no protein) the latest one I am learning about, Carb Cycling and Metabolic Efficiency diet, I conclude that when it comes to what you choose to eat for weight loss, most nutrition plans will provide you the tools you need to be successful.
Because so many things affect weight loss including metabolism and activity, I believe the focus on what and how much you eat should focus around your health, in return, your body will achieve a stable weight for you. Last year I found out I am anemic and I am focused on plant based foods to maximize iron absorption.
When it comes to eating for your health, including weight loss, I advocate a diet full of plants as the primary source of nutrients and if you are a meat eater, choose grass feed, natural meat, vs processed meat products. Do you own research with dairy products and limit processed foods. When it comes to success with weight loss, focus on quality foods to improve your health, be mindful of portions, prepare to eat the foods you enjoy.
Sunday is meal plan day! Here is a tip that really helps me to stay on track while making cooking so much easy!I plan my meals then shop for groceries.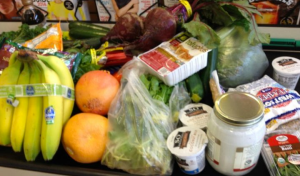 I am not one that prepares a weeks worth of meals in one day. What I prepare each day depends on the meals I plan and usually depends on what I have in the kitchen. I goggle a food item I want to use, like zucchini, avocado, peppers, tofu….whatever I have with the word vegan and come up with a variety of recipes.
My breakfast, snacks and lunches are pretty much the same each day.
1. Breakfast is tofu scrambler, oatmeal mix, banana and nut butter or  Shakeology
2. Lunch is typicaly tempeh/tofu and veggies/salad, garbanzo bean sandwich or leftovers
3. I love to snack on steamed carrots, broccoli and hummus or make another smoothie.
4. Dinners vary.  My standard involves sweet potatoes, brown rice or quinoa with veggies and beans
Join my Plant Based Clean Eating Support Group to get the recipes and share your favorites.
Join Our Awesome Newsletter!
Weekly Health, Fitness and Performance Advice for Endurance Athletes and Fitness Fanatics! Plus receive a 33% discount code to our training plans on training peaks and other sponsor deals! Enter your email below.