I discuss my race report in Endurance Hour Episode #173  
The first even of my 2016 season was Age Group Nationals in Omaha, Nebraska. I secured my qualification by winning Oktoberfest in 2015 and signed up in July after I finalized my trip to Colorado to watch Ironman Boulder.
I drove down with friends Karen and Lena and stayed at Kristis parents home, about 15 minutes from the race start.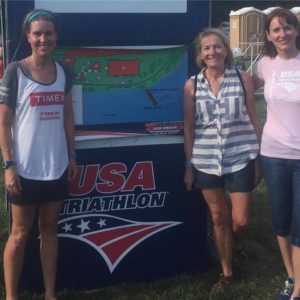 Being my first event since Boulder Ironman 2015 I was a bit envious, did not train, taper or peak for this event so my only goal was to finish Top 18 to secure a spot to the Olympic Distance World Championship in Rotterdam for 2017.
Join Our Awesome Newsletter!
When you sign up for our free newsletter, you'll receive a weekly publication jam-packed with Health, Fitness and Performance Advice PLUS you'll receive a special 33% discount code to our Training Plans on Training Peaks and other exclusive sponsor deals! What are you waiting for!? Add your email below and click Subscribe.