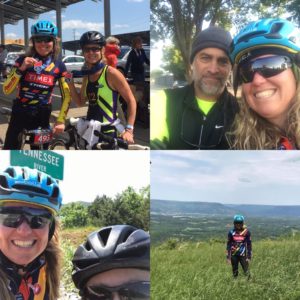 This week: We highlight Wendy's race at the 30th annual 3 State 3 Mountain Challenge, we recap winners of USA Triathlon's 2016 Athletes of the Year, we answer two voicemail questions, share and discuss comments inside the t2Endurance Club Facebook Group and so much more!   Thanks for listening!
if you'd like to be a guest on the show or know someone who should be on the show, email  Dave@DaveEricksonMedia.com with "Podcast Guest" in the subject line.  Brands, Sponsors and Collaborators, please email us with "Podcast Partnership" in the subject line.
The Endurance Hour is a Dave Erickson Media Production.
SHOW NOTES / RESOURCES:
30th annual 3 State 3 Mountain Challenge
Endurance Hour Youtube Channel
Join Our Awesome Newsletter!
Weekly Health, Fitness and Performance Help for Endurance Athletes and Fitness Fanatics!
PLUS - Receive a FREE copy of Wendy Mader's "2018 Action Plan" to help you achieve greater success in your personal, professional and athletic endeavors! Enter your email below.