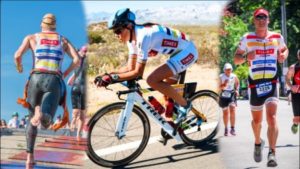 This week Dave and Wendy discuss: How to Fuel on the Bike, How To Master Aid Stations, Eating Like a Vegan, What do if you have to pee during the swim, bike or run, How To Legally Pass on the Bike, How to Set Up a Transition plus Dave recaps his Ironman 70.3 Coeur d'Alene race. Thank you for listening!
Join Our Awesome Newsletter!
Weekly Health, Fitness and Performance Help for Endurance Athletes and Fitness Fanatics!
PLUS - Receive a FREE copy of Wendy Mader's "2018 Action Plan" to help you achieve greater success in your personal, professional and athletic endeavors! Enter your email below.